02 Feb

8 Films About Love You Can Watch For Free Through The Library
Midterms are coming up as well as Valentine's Day!
Here are eight films you can watch for free via the library!
---
(2017)  120 min.
Pakistan-born aspiring comedian Kumail connects with grad student Emily after a standup set. However, what they thought would be just a one-night stand blossoms into the real thing
Check it out
(2015)  52 min.

For centuries it was thought that animals did not share the same emotions as us but new science is starting to change that view. Liz Bonnin sets out to explore the complex and diverse relationships that animals have and asks whether animals love.
We are also screening this movie this month. Check out the Facebook Event Page for more details.
Check it out
(2016)  128 min.

While navigating their careers in Los Angeles, a pianist and an actress fall in love while attempting to reconcile their aspirations for the future.
Check it out
(2015)  152 min.
Reason and judgement prove no match for the tsunami of mutual passion engulfing Mark Antony, one of the three joint rulers of the Roman republic, and Cleopatra, the seductive queen of Egypt. Surrendering everything to their desires, they open the floodgates to a civil conflict that will shake the very foundations of their world. An HD film based on the Stratford Festival's 2014 production of Antony and Cleopatra.
Check it out
 (2004) 26 min.
Is the most exhilarating of human emotions simply nature's way of keeping our species alive and reproducing? This program studies the behavior of men and women as they experience the magical feeling of attraction; it also presents a lively look at what happens inside a love-struck brain. Commentary from renowned anthropologist Dr. Helen Fisher reveals the significance of vocal cords, sense of smell, pheromones, and hormones such as serotonin, oxytocin, and vasopressin, in creating the emotions and sensations of love. The specific roles these chemicals play highlight three critical stages that lead to an enduring bond: lust, romantic love, and emotional attachment.
Check it out
(2017)  116 min.

Based on a true story, the unlikely romance between Canadian folk artist Maud Lewis and reclusive fishmonger Everett Lewis. Originally released as a motion picture in 2016.

Check it out
(2006)  117 min.

In a world of deepening violence and misunderstanding, we need to explore the forces that hold things together. By expanding our definition of love, we learn to honor equally the many forms of affection and connection that create a healthy life and society. This film examines the many faces of love through in-depth stories of marriage, family, friendship, divine love, altruistic love, brotherly love, the love between parents and children, and love of community. This PBS special also includes insights and commentary from leading authorities who have worked with the subject of love, including Rev. Dr. James A. Forbes, Jr., Betty Sue Flowers, Ph.D., Ethel Person, M.D., Rabbi Alan Lew, and Frances Vaughan, Ph.D. Hosted by author, playwright and actress Anna Deavere Smith.
Check it out
 (2014)  98 min.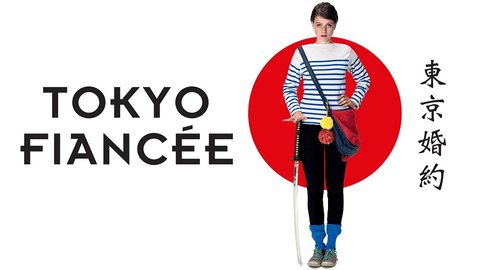 The young, pixie-like Amelie is in love with all things Japanese, which prompts her to buy a one-way ticket to Tokyo in order to completely immerse herself in Japanese culture. She offers to work as a French tutor, and soon finds herself enjoying a passionate relationship with her only student, the charming Rinri. As the two explore the joys (and awkwardness) of their first real romance and the colorful city around them, many cultural barriers fall…but some still remain.
Check it out